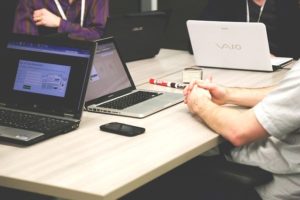 Het beroep mediator komt in Nederland steeds meer voor en veel mensen hebben al eens te maken gehad met een mediator. Een mediator kan worden ingezet bij een zakelijk conflict, een echtscheiding of andere geschillen waar de partijen samen niet meer uitkomen. Maar als je dit een mooi beroep lijkt, hoe kun je dan Veendam mediator worden?
Goede training gehad?
Iedereen zou zich mediator kunnen noemen, je weet dan echter niet of zo iemand goed getraind is en jou kwaliteit biedt. Daarom is er een onafhankelijke organisatie, Mediators federatie Nederland, die de kwaliteit van het beroep bewaakt. Alleen mediators die aan de kwaliteitseisen van de MFN voldoen mogen zich MfN-registermediator noemen. Wanneer je mediator wilt worden is het handig om via deze site de juiste opleidingsinstanties te vinden.
Een opleiding of training tot mediator kan bij veel verschillende organisaties. Zorg er in elk geval voor dat je een organisatie kiest die je een door de MfN erkende basisopleiding biedt. Alleen zo weet je dat je hiermee inschreven kan worden bij de MfN. Naast de basisopleiding kun je ook kiezen voor een meer specialistische opleiding of trainingen om je competenties meer te ontwikkelen.
Praktijk is ook belangrijk
Doordat je je training bij een erkend instituut gevolgd hebt, kun je ook vaak gebruik maken van de juiste connecties om ervaring op te doen. Mediation leer je niet alleen uit een boek, maar juist door het te doen en te leren van professionals, bijvoorbeeld een mediator in Hoogeveen met veel praktijkervaring.
Als je er dus serieus over denkt om mediator te worden is de beste start de Mediators federatie Nederland. Hier vind je alle benodigde informatie over verschillende erkende opleidingen én de vereisten om ingeschreven te worden bij de MfN.