Openstaande facturen is erg vervelend voor bedrijven. Het kost ondernemingen veel geld. Ten eerste is het natuurlijk erg vervelend dat er nog geld open is. Daarnaast kost het veel tijd om hier als ondernemer zelf achteraan te moeten. Daar kan veel tijd in gaan zitten.
Ook als u een afdeling heeft waar de administratie werkzaam is, kan het erg vervelend zijn om dit te realiseren. Deze mensen hebben ook andere dingen te doen dan achter de debiteuren aan te bellen die nog steeds niet betaald hebben. Een oplossing hiervoor is een incassobureau of een deurwaarder.
Uitbesteden incasso traject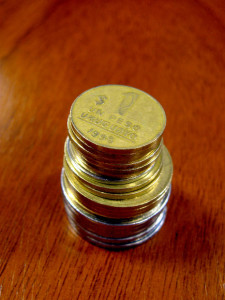 Het inschakelen van een incassobureau is een hele last van uw schouders. Deze mensen gaan er mee aan de slag en hebben een ontwikkeld proces wat bewezen heeft te werken. Op deze manier hebt u er zelf geen omkijken meer naar of uw afdeling administratie. Uiteraard moet het incassobureau zelf ook iets verdienen. De diensten zijn uiteraard niet gratis. De kosten voor de incasso zijn echter te verhalen op uw debiteur. Een deurwaarder kan hierbij zeker hulp bieden.
Die heeft immers zijn rekeningen niet betaald. Ook dit is prettig om te weten. Het werkt dus eigenlijk via het zogenaamde no cure no pay principe. Een prettige gedachte. Zo weet u dat u geen torenhoge rekeningen krijgt voor de diensten zolang er niets is geïncasseerd. Er is dus eigenlijk geen enkele reden om uw eigen rekeningen te incasseren.
Deurwaarder na incasso traject
Er is ook nog de mogelijkheid om een deurwaarder in te schakelen. Dit komt meestal nadat een debiteur in het incasso traject nog steeds niet heeft betaald. De deurwaarder heeft meerdere mogelijkheden om rekeningen betaald te krijgen. Zo kan een deurwaarder beslag op inkomen leggen of zelfs beslag leggen op inboedel of andere eigendommen. Soms kan het interessant zijn om direct een deurwaarder in te schakelen zonder eerst het incasso traject door te gaan. Dit kan interessant zijn wanneer u al weet dat een debiteur anders toch niet gaan betalen.
Ook als u in het buitenland een debiteur heeft die zijn rekeningen niet betaald heeft, kunt u vanuit Nederland een incassobureau inschakelen.